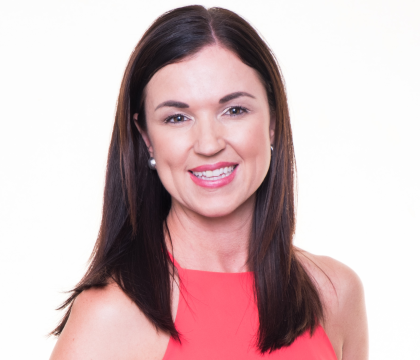 This Women's Month, we celebrate Yolandi Jonker, Business Development Executive at RIB CCS, as she talks about her successful and enriching journey in the predominantly male-dominated industry of engineering & construction.
Jonker grew up in Rustenburg and from a very early age, learnt to be independent. She enjoyed school, the interaction with friends and the sporting and cultural activities. With her mother's steadfast faith and her father's persistence, Jonker learnt to be a team player, to have compassion, to be resilient, and to demonstrate extreme persistence from a young age.
During Jonker's matric year, her mother applied for a bursary at Lonmin Platinum mines on her behalf. "Because I love people, I wanted an HR position, but my mother accidentally ticked the wrong option, applying for mining engineering instead. They sent me for psychometric testing and it turned out that mining engineering was actually a perfect fit. I believe that it was my destiny to become a mining engineer and it is an achievement that I am very proud of," says Jonker.
The journey for this 18-year-old young woman was tough as she started out doing her practicals underground. Jonker says, "I learnt to be brave every single day while working nine-hour shifts underground, and no distinction was made between myself and my male peers."
She completed her blasting ticket and followed the official learner programme underground, drilling and blasting, and managing to cope in a male-dominated field. She was the only female out of 12 students on the programme. She says, "Not being physically equal to my male peers, I had to constantly prove my worth and my skills, without standing back or showing weakness."
After completing her studies and practicals, she worked underground for two major mining contracting companies, namely Murray & Roberts Cementation and Aveng Mining Shafts, for almost a decade. She gained valuable experience working as a senior estimator and cost controller. "I used RIB CCS's Candy & BuildSmart software and gained first-hand experience as a user of these solutions.
During 2015, Jonker started her journey at RIB CCS. She says, "I believe that everyone needs at least one person to believe in them in order to grow, and for me, that person was Joe de Klerk, the then MD of RIB CCS's Mining & Industrial division. He took a leap of faith in employing me as a female senior technical consultant in the business. I was later promoted to Business Development Executive for RIB CCS, which meant that my passion for people and my experience could come together."
Jonker believes that women in the workplace bring a different dynamic, as they perceive their Clients' needs on a different level. "We successfully combine compassion with results, ensuring that our Clients believe that they are part of a team and not just a number," she says. "What makes my sales approach unique is that I strongly believe that our Clients know that they are part of the RIB CCS family. This establishes loyalty towards our company and instils the belief that their success is our success. I thrive on fostering meaningful relationships and getting results for our Clients." she adds.
"I am extremely privileged to be part of a company which believes in and empowers women and invests in our personal and professional development. For young women in the workforce who wish to have successful careers, I say that the only limitations women have are the ones we place on ourselves. My favourite quote is 'Hard work puts you where good luck can find you' – Unknown."
Jonker believes that one's mind-set is their most valuable asset, and a positive outlook on life and having compassion for people will take people further than any qualification. "Another favourite quote of mine, and it's so applicable to women, is 'Stand for something or you will fall for anything. Today's mighty oak is yesterday's nut that held its ground.' – Rosa Parks," Jonker concludes.