Dubai International Airport - Concourse A
Dubai International Airport - Concourse A
This concourse has 20 contact gates, of which 18 will be for the A380. It is a fully airside structure and is connected to Terminal 3. Encased in its elliptical shape are 2 rectangular volumes that hold both 4 and 5 star hotels.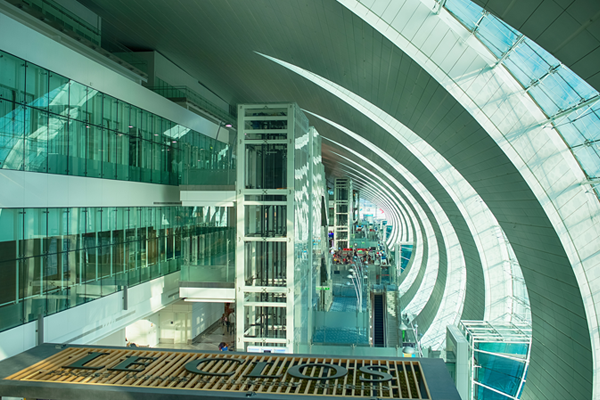 Client: ALEC and ALEC FITOUT
Location: Dubai, UAE
Scope of work: Overall co-ordination of the project, managing various subcontract packages and associated packages.
Sector: Airport
Built up area: 580 000 M2
Contract Period: 29 Months
Contract Value: US$ 1 172 000 000
Product used: Candy and BuildSmart
Interesting Facts:
When it first opened, in 1960, it was nothing more than a basic building and compacted sand runway, and could only handle aircrafts the size of a DC-3.
Dubai International Airport is the world's number one airport for international passengers and second for international freight. It is also the world's number one airport in terms of number of A380 contact stands with a total of 37 Code F aircraft gates.
Dubai International Airport became the world's number one airport for international passengers in 2014 with passenger numbers totaling 70.4 million.
Dubai International Airport serves 90 airlines flying to more than 240 destinations across six continents.
---